ACTIVE GEODESIC NETWORK OF ARAGON (ARAGEA)
INTRODUCTION
The Active Geodesic Network of Aragón (ARAGEA), consits of twenty-two own stations, distributed across the Autonomous Community of Aragón territory which meet the increasing demand of satellite positioning services. This free and highly precise positioning service uses GNSS (Satellite Navigation System) receivers spread across the Aragón territory according to ETRS-89 datum and within the framework of REGENTE network, permanent IGN stations and other public external suppliers. The mentioned network provides code corrections and phase for some navigation systems such as GPS, GLONASS and the future GALILEO, both in real-time RTK and in post-process by RINEX files.
At the same time, this system is a reference geodesic framework, active in ETRS89 which complements, overtakes or substitutes to the traditional based-on-fixed vertex geodesic networks.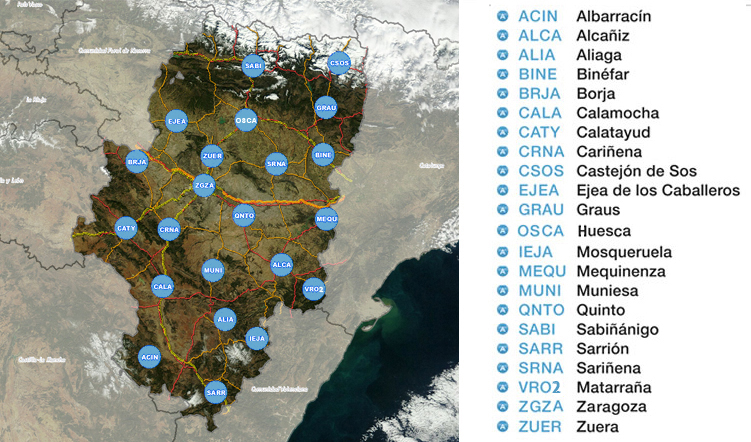 CONTACT
For any question or suggestion, please, do e-mail us:
ARAGEA
Link to ARAGEA Network.
LEGAL FRAMEWORK

OPEN GOVERNMENT

COMMUNICATION CHANNEL
COLLABORATE WITH IDEARAGON

RELATED